In the book SADIE by Courtney Summers, the title character spends the  majority of her time making a good life for herself and her sister. She takes on the responsibility of being "the parent" after her mother skips town. even though she doesn't have much to give, she gives her sister her all. I think that cinnamon toast is one of those foods that is so incredibly simple to make as well as being super inexpensive because most people already have all of the ingredients in their pantry. Cinnamon Toast can make a great after school snack, a sweet treat after dinner or even a yummy breakfast when paired with some fruit!
You will need:
2 Tablespoons of butter (melted)
3 slices of bread
1/2 Tablespoons of Cinnamon
2 Tablespoon Sugar
Small bowl, Toaster (or toaster oven), Basting/BBQ/or Pastry Brush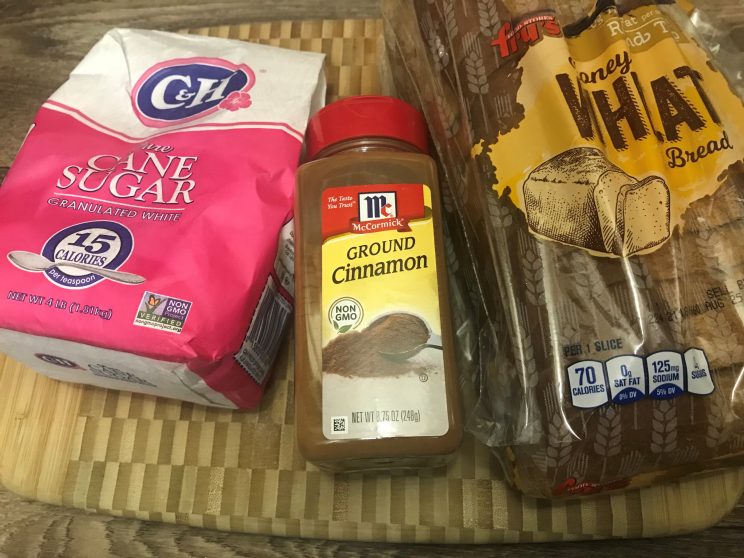 Directions:
Mix together the sugar and cinnamon in a small bowl.
Lightly brush butter onto one side of the slices of bread. Sprinkle with sugar mixture.
Repeat on the other side of the bread slices.
Toast coated bread slices to your desired firmness. I like for the crust to be crispy but not burned.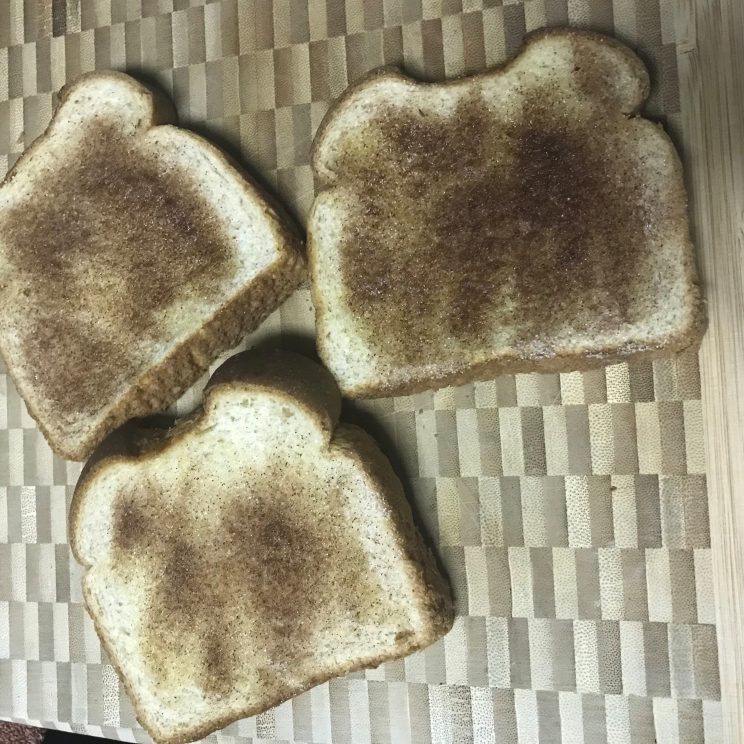 Alternative:
You can sub the butter for a butter based cooking spray or a cooking oil that doesn't have a strong flavor.