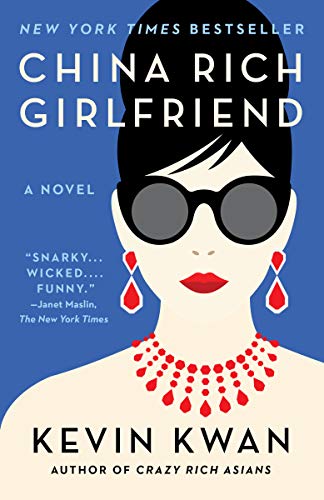 Title: ChinaRich Girlfriend
Author: Kevin Kwan
Series: Crazy Rich Asians, number 2
Genre: Adult/ Romance/ International
Pages: 479
This book, the second in the CRA trilogy did not disappoint at all! The story picks up 2 to 3 years after the first and, my goodness, it doesn't miss a beat. Like all good soap operas we've got a car crash, plastic surgery, social climbers, meddling parents, a wedding, shopping sprees (in Paris!) and fabulous parties.
We're reaquainted with past characters and introduced to a host of new ones who are hell bent on shaking things up. I loved seeing where Rachel, Nick, and Astrid are in their lives and seeing previous side characters like Kitty Pong become more fleshed out was fantastic. Kevin Kwan continues to do a great job at peeling back the curtain on the ultra elite VVIP life. I eagerly await book three.
Ratings
Plot: 5/5          Characters: 5/5          Ease of Reading: 5/5
Comments are closed !