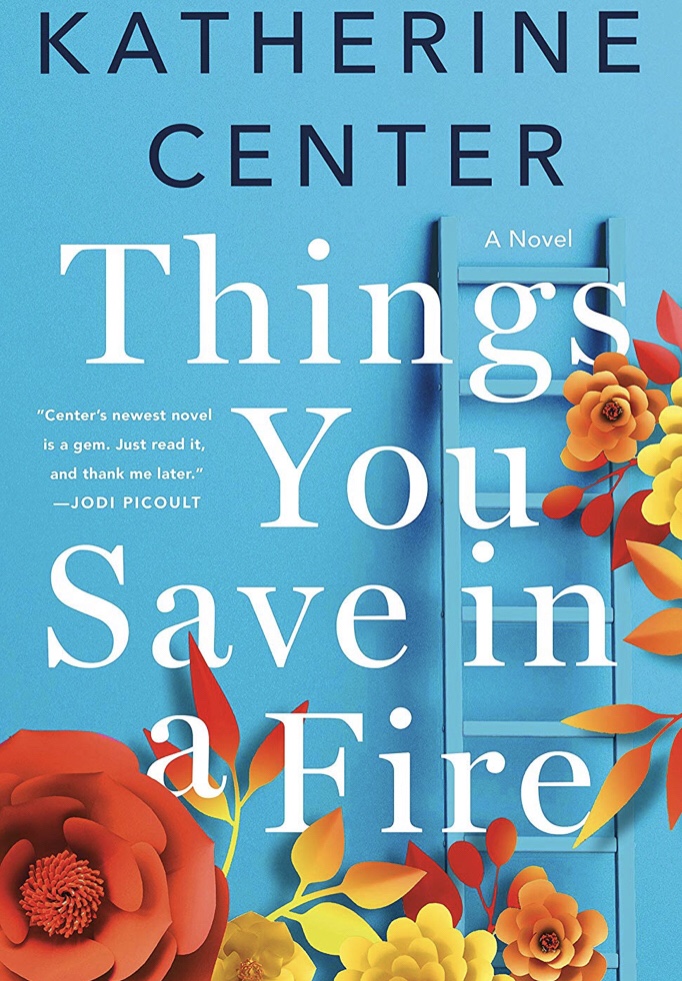 Title: Things You Save In A Fire
Author: Katherine Center
Genre: Adult/ Romance/ International
Pages: 308
After seeing the book cover floating around online, this book instantly went on my TBR List. I can't help it, I'm a sucker for a pretty cover. So imagine my surprise when I received and ARC/ARE/Galley as book mail from Macmillan Publishers! (Insert pterodactyl screech here.) I read it as much and as quickly as I could while holding/nursing/snuggling/diapering my two babies. It. Was. SO. Good.
This first person story is about a talented young female firefighter from Austin, Texas who, for a handful of reasons, relocates to the east coast to take care of her estranged and ailing mother. Her new firehouse is sorely out of date and underfunded, the guys are not particularly fond of having a female in their midst and the only place for her to bunk during shifts used to be the supply closet. It's a high stakes story about love and family but ultimately forgiveness.
I recommend this book to anyone that has ever felt like an outcast or an under dog. AND it should totally be a movie.
Ratings
Plot: 5/5 Characters: 5/5 Ease of Reading: 5/5