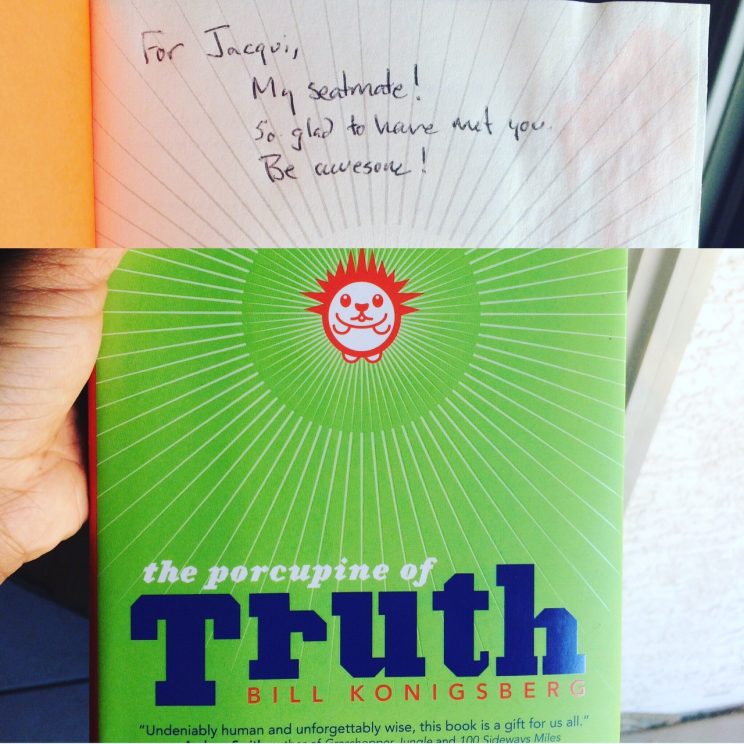 Title: The Porcupine of Truth
Author: Bill Konigsberg
Series: N/A
Genre: YA/ Coming of Age
Pages: 336
Review:
Okay, I'm just going to start this off by saying that I absolutely loved The Porcupine of Truth. I like, jump-up-and-down-cried-in-the-middle-recommend-it-to-everyone loved this book! I connected to this book in a way that I haven't experienced in a really long time. Seriously, I haven't sobbed while reading since Shadows in Flight, the final book in the 'Bean Saga' of the Enders Game series.
So what's the book about in a nutshell? The Porcupine of Truth follows teenagers Carson and Aisha and they search for his grandfather. See, Carson's dad is dying and he wants to reconnect the two before it's too late. What starts out as an hours long trip ends up being and epic journey across the western United States. During their trek, the friends learn a lot about each other and even more about themselves. This book is about growing up and coming into your own; discovering what makes you you.
I don't want to say anything about the plot. So much happens that I feel the slightest  detail will give something away. I will say that I think everyone should read it. I gave it to my brother to read and if they made a movie I'd watch it. Heck, if they made a miniseries I'd watch it. This book made me laugh out loud one moment and cry the next. Mr. Konigsberg wrote an incredible and I found myself very deeply moved. That's it, that's all I can say.
Check out the links below to get the book yourself: